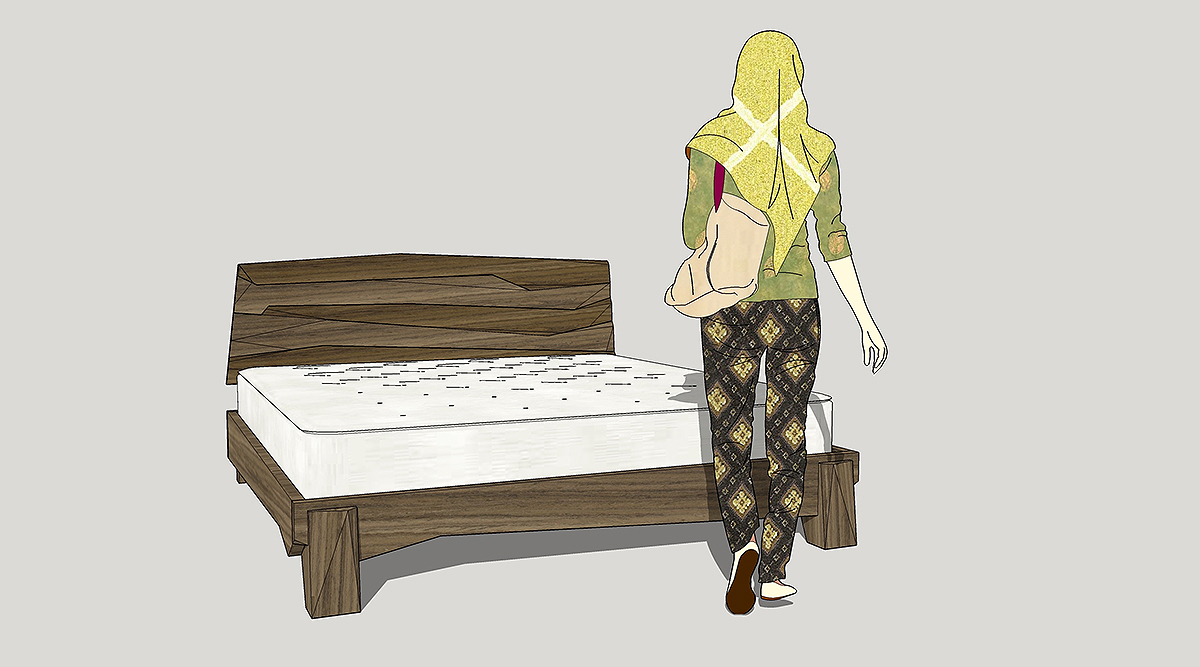 Here is a pictorial walk-through of the build process for the Facet King. The bed is carefully designed to account for wood movement and the assembly bolts all sit in slightly oversized holes to allow for any seasonal stresses.
Each rail is unique and asymmetrical. The foot rail sits in deep dadoes and the side and head rails are supported by large rabbets in the legs. The legs are faceted solid blocks of walnut made from glueing up 12/4 stock.
The headboard is a panel glue-up of 5 separate boards, all cut into distinct shapes, and faceted and fine tuned with hand planes. I used biscuits to ensure proper alignment of this complex assembly. The 2 headboard supports are bolted into the head rail and are slotted to allow height adjustment of the headboard.
This frame comes apart with only 8 bolts but is rock solid when assembled. I call it the Facet King but it could just as easily be a queen or full-sized bed. I plan on designing some matching bedside tables in the near future.
I hope you enjoy this glimpse into the process of building it.